"Strength lies in our differences, not in our similarities"
Periodically, we update the concepts that form part of this analysis, assimilating them to the country's macro-economic and political facts and realities.
A quick look help us focus on the most relevant aspects of each of the factors considered under SWOT.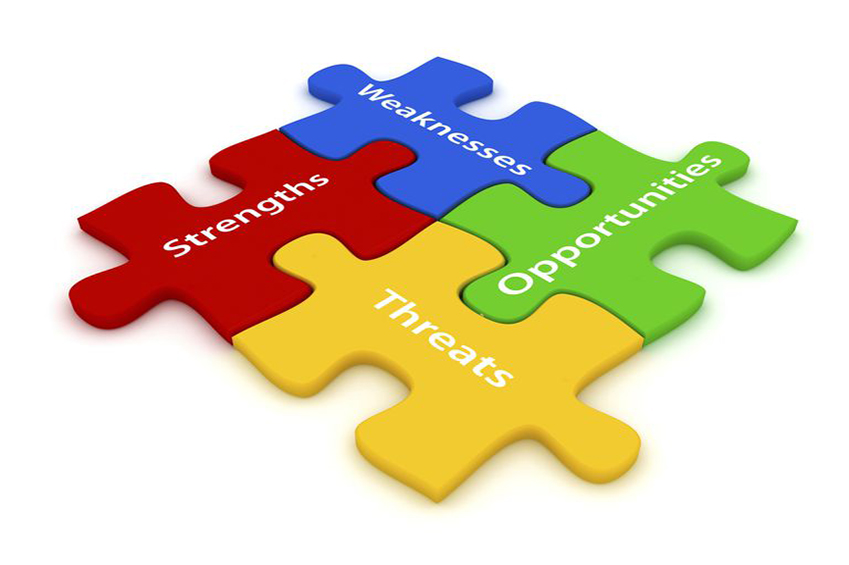 SWOT- Analysis for Argentina 2019/2020

Strengths

Weaknesses

Important natural resources;
Highly productive agriculture;
Fairly good transportation routes and systems at a regional level;
High education standards at a regional level;
European environment compared to other Latin American countries;
Diversity of climatic zones, from subtropical to antarctic regions.
IMF stand-by.

Weakness of local capital markets;
Limited / poor competitiveness of a large number of industrial companies;
Uneven wealth distribution;
High proportion of informal economy;
Bad positioning on the Corruption Perception Index at international level;
The situation has improved increasingly since December 2015.
Significant burden due to taxes and contributions.

Opportunities

Threats

Short and medium term investment posibilities in the real estate market;
Manufacturing and refining process of food products;
Good human resources' potential;
Flexibility of companies/businessmen, shown during several crisis situations;
High potential of renewable energy;
Cooperative development on research and technology;
Favorable conditions for projects under PPP(if financing is available)
Recovery in Brazil with new government since January 2019.

Inflation and salaries costs;
Government interference in the markets, hardly to predict;
Strong concentration of exports on just a few agricultural products;
Potential energetic crisis;
Strong politicization of trade Unions;
Significant State shortfall;
Governing party without majority in both Congress chambers.
Germany Trade & Invest, among others – April 2019